Dear Friends, Partners, and Supporters
The last few months here in Israel have been complicated, to say the least. The intense electoral campaign has often brought out the worst in people, as parties have created divisions and stoked racism. Regardless, we at AJEEC have insisted, as always, on maintaining an island of reason, solidarity, and dedication to the work that brings us together. We have remained focused on our mission to promote equality, empowerment, and cooperation in Arab-Jewish partnership, youth leadership, health, economic development, and early childhood education. Our work brings together diverse stakeholders for the benefit of all sectors of society.
Arab-Jewish partnership is just part of our daily routine here at AJEEC-NISPED. And we are passionate about bringing  our message of cooperation and understanding to communities around the country. Over the past year, several of our programs have expanded to new locations in northern and central Israel. In the Negev, the Beer Sheva municipality selected AJEEC-NISPED to operate an "Excellence Center for Shared Society" that will implement Arab-Jewish partnership programs for the entire population of the Negev.
To underline this commitment to shared society, we wanted to highlight some of AJEEC-NISPED's Arab-Jewish "pairs" of experienced staff members that form the heart of the organization. Some of them are out in front, working in the field with programs and partners, while others keep the wheels turning behind the scenes. In all cases, their strong friendships and working relationships are living proof that cooperation is not only possible but indeed enriches lives and contributes to the common good.
We sincerely hope, despite the challenges that confront us, that the warm spring winds will bring to us peace and mutual acceptance, to build a society based on opportunity and mutual respect for all.
On this occasion, as we approach the joyous festivals of Pesach and Ramadan, we would like to wish you Pesach Sameach and Ramadan Karim!
,Yours truly

Mully Dor  


 Kher Albaz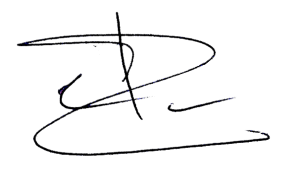 Ariel Dloom
           Chair of the Board                                                                                                                        Co-Executive Directors
Rajaa
I am Raja Ganem Danaf and I am a poet and mother of two amazing girls, Nai and Sham. I have been with AJEEC for the past five years
Eran
My name is Eran Buchaltsev and I serve as Director of AJEEC-NISPED's Organizational Knowledge Center OKC
I reside in Be'er Sheva and am ..married with four children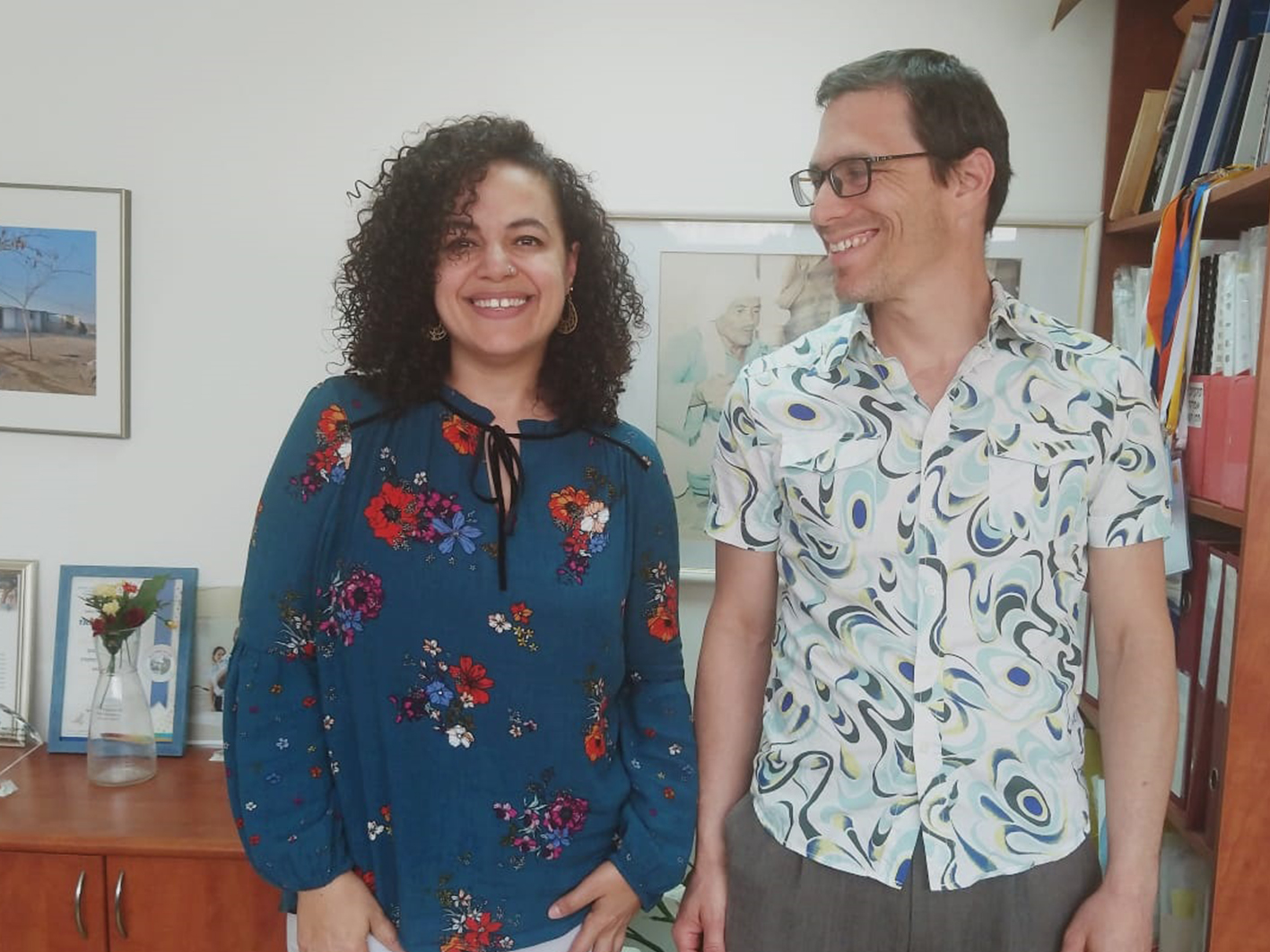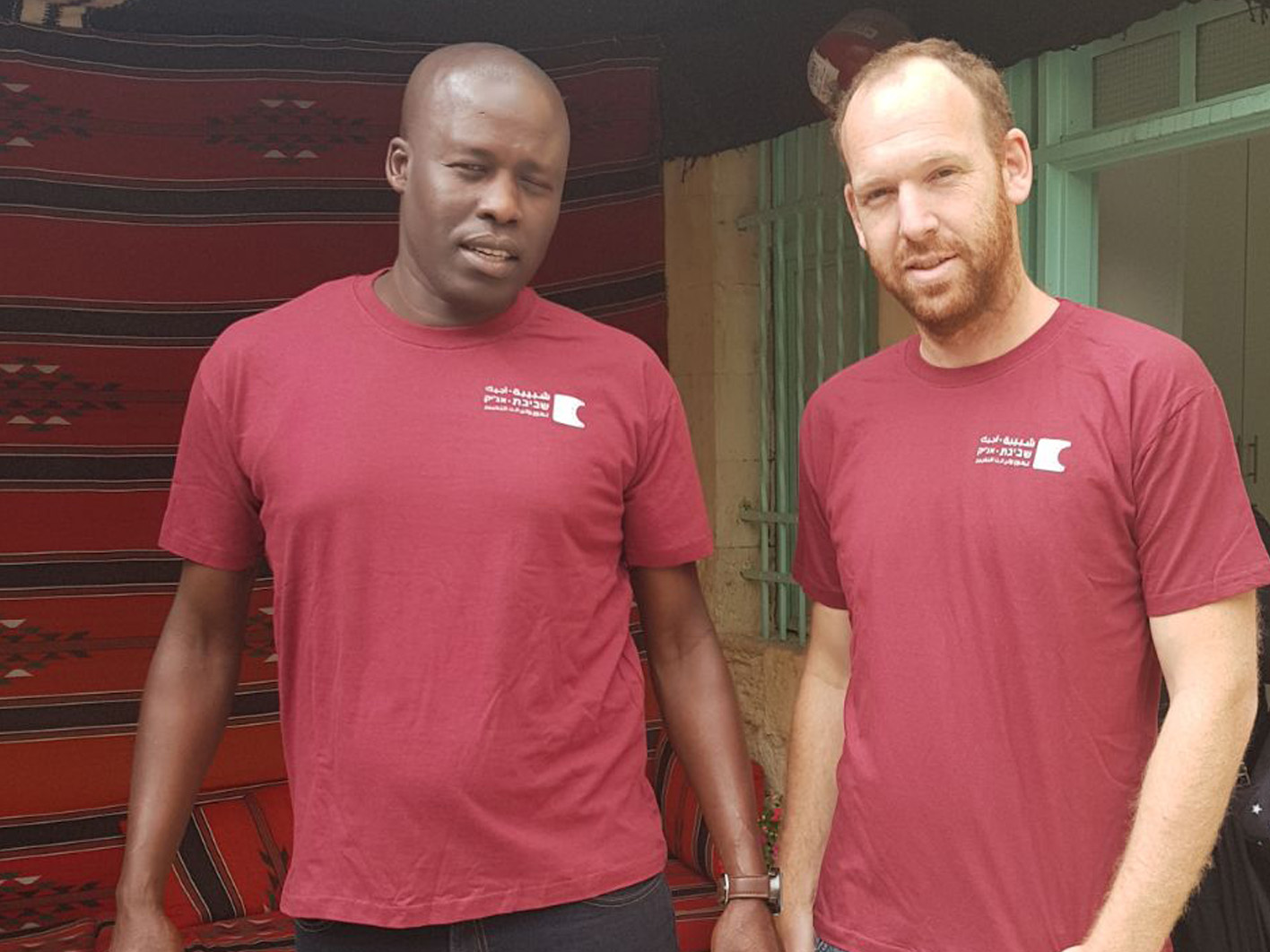 Oded
My name is Oded, I live in Mitzpe Ramon. For the past two years, I've worked as the Director of Guidance and Content at the Shabibat AJEEC Youth Organization
Wahid
I am Wahid al-Sana, a father of three from Rahat. I hold a BA in Informal Education and have spent a lot of my career specializing in group facilitation
Eiyad
My name is Eiyad and I'm originally from Eilabun in the north, but I've lived in Beer Sheva since
1993 Most importantly, I'm the proud father of Hiba, Dima, and Ahmad
Liora
My name is Liora and I am AJEEC-NISPED's Finance Manager. Originally from Kibbutz Givat Brenner, I have four children. Now, I am part of a very diverse community the urban kibbutz in Sderot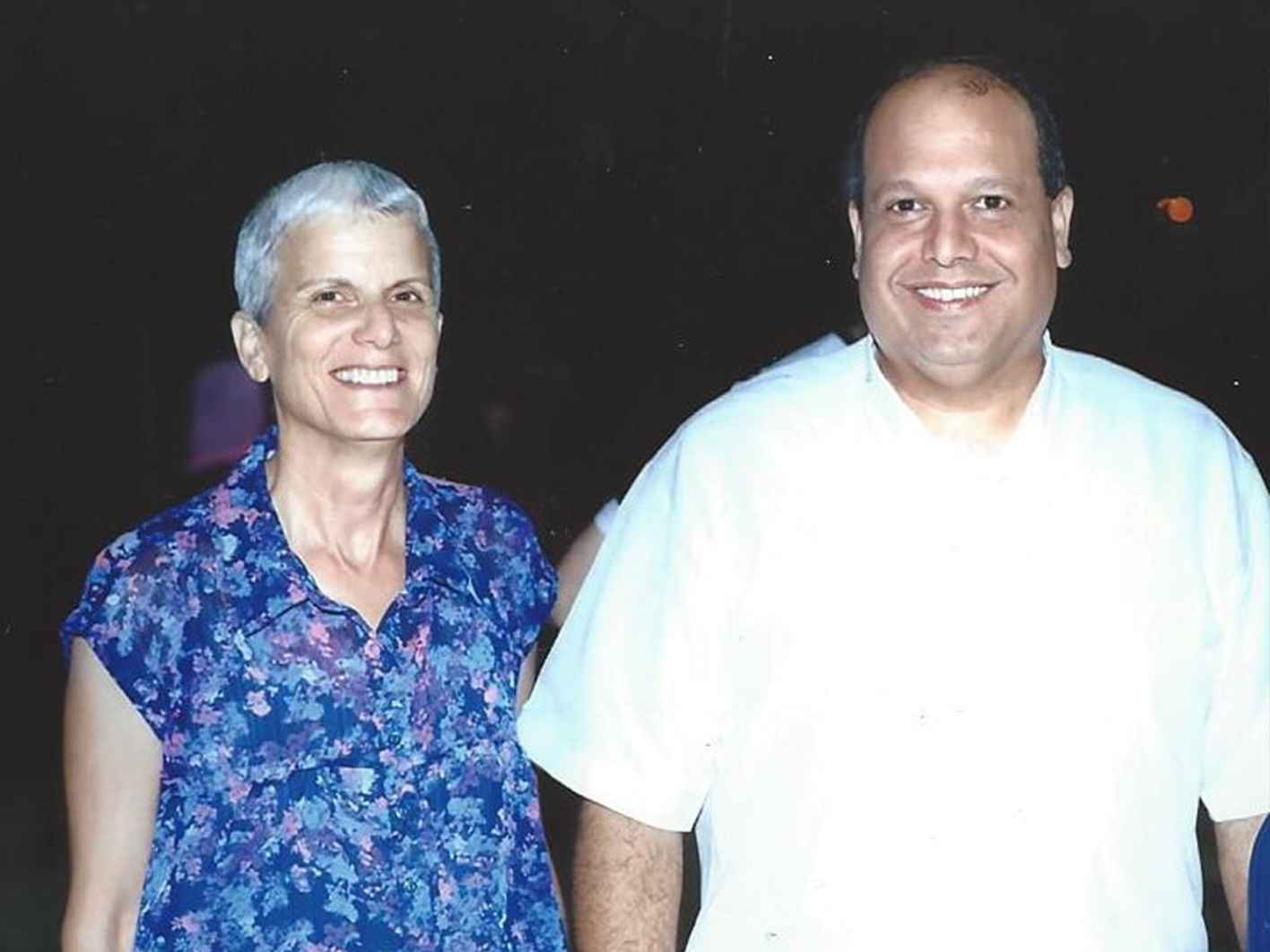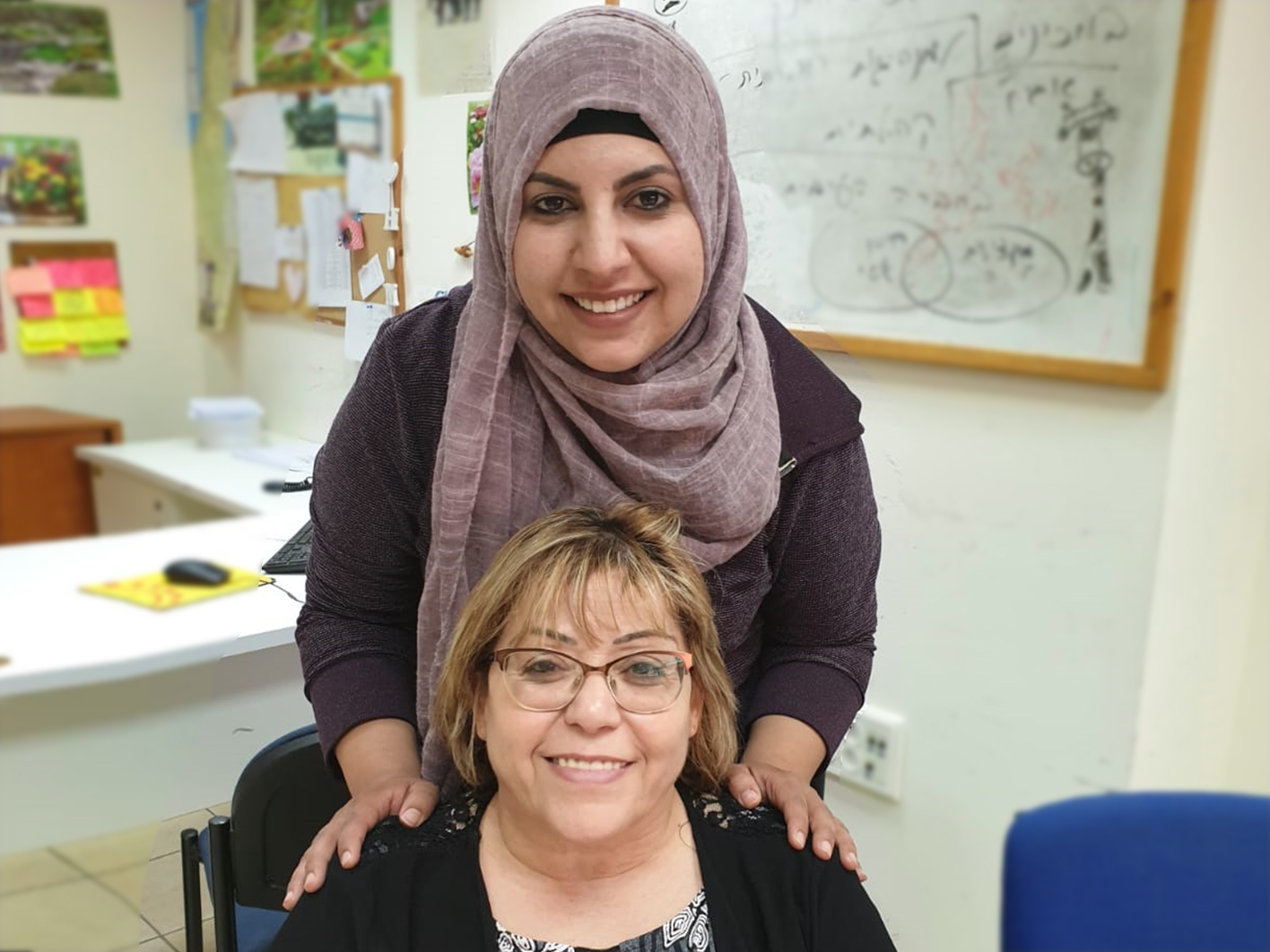 Rikki
I am Rikki, office manager of AJEEC-NISPED's Volunteer Tent 
I am from Beer Sheva and have four children and three grandchildren
Gsoon
My name is Gsoon Al-Sana, from Lakiya
 I am 27 and mother of 4 children. By profession I am a  Medical secretary